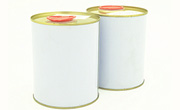 All-purpose adhesive
Made of chloroprene through emulsion polymerization, it applies to the self adhesion or mutual adhesion of artificial board and wood, and features of strong adhesion, extensive application and high resistance to oils, solvents and chemical reagents.

Carpoly all-purpose adhesive product range includes chloroprene adhesive and SBS adhesive, which features of the following prominent advantages:
High initial adhesion;

Stable performance, high adhesion strength and good durability;

Flexible adhesive layer, good elasticity and resistance to impact or vibration;

Easy application, applicable for roll, brush, scrape or coating machine;

Optimal fire, water or weather resistance.

1.Stir the all-purpose adhesive to make it even without stratification
2.Apply it evenly on both surfaces of the object to be adhered with a scraper (dual-surface application);
3.Keep it still for about 15 minutes until it is not hand-sticky;
4.Fit the two sides together, and knock with a rubber hammer to press it or roll it with a hard roller.

1. Evenly apply the adhesive to avoid excessively thick adhesive layer which might affect quick dry and result in inadequate adhesion;

2. Evenly press it to avoid edge warping or rake angle;

3. No application is allowed at a humidity of 85% or above; if the temperature is in the range close to the upper limit, the compression time needs to be extended.