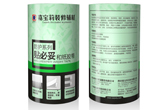 Washi Tape
The He Zhi masking tape adopts Japanese imported paper with flexible and dense quality, high tensile strength and uniform thickness. When surrounding and turning, the high-quality tape does not break. Its adhesive surface is coated with special slow curing pressure-sensitive adhesive with large initial sticky force, fast speed and good adhesion. It not only can maintain bondable for a long time, but also can be peeled down as a whole without damaging the wall surface or leaving adhesive residue. With good workability, smooth and stable sticking, clear boundaries, obvious color separation effect and resistance to solvent and high temperature, the product is widely used in shielding, color separation and the protection of the surrounding areas during coating application. This product is the escort your decoration.

1、Soft Japanese imported paper
2、Maintain bondable for a long time and easy to peel without leaving adhesive residue
3、Clear and bright boundaries and obvious color separation effect

It is used for the shielding of the paint during the construction site, interior and exterior decoration construction at room temperature or at high temperature. It is applicable to the spraying of wood ware, household appliances, rubber and plastic, as well as the shielding, color separation and other processes in the spraying of high-level luxury car. It is also applicable to binding, fixation, packaging and cotton velvet cleaning of the light objects. With good adhesion and shielding for most smooth surfaces, bend portion or corners, it has good workability and it can be removed quickly after use without leaving adhesive residue.